Edit No. 16: Evaluating the pandemic's impact on warehousing and checkouts
The unabated adoption of e-commerce is driving huge demand for warehousing-as-a-service and better online checkout experiences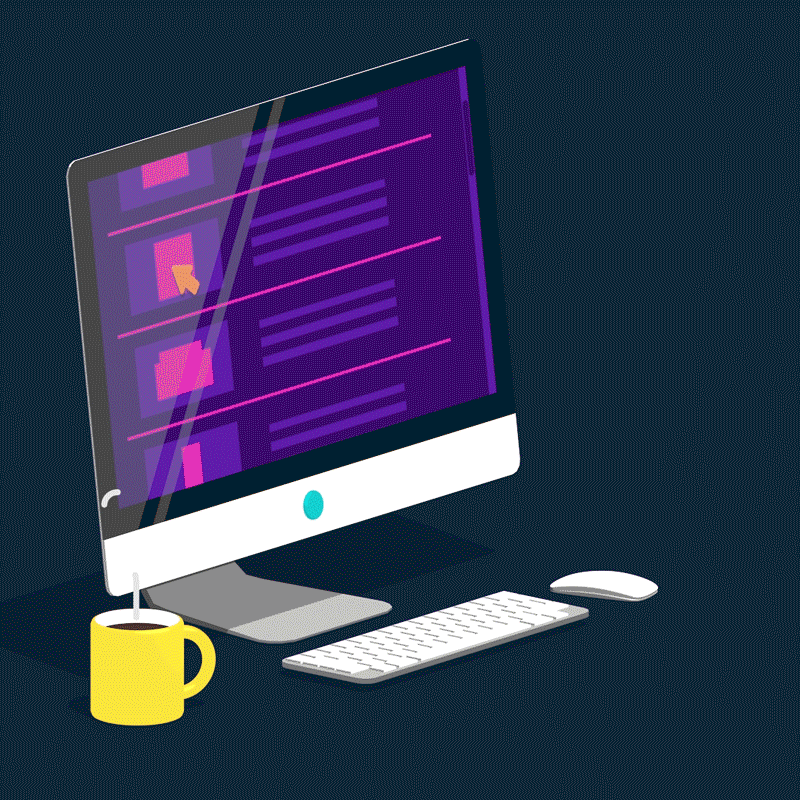 I have a confession. Given my interests and background in all things digital commerce, you'd think that I'm an online shopping veteran. That couldn't be further from the truth.
I've always enjoyed visiting stores and picking up items in-person. Probably because I welcome any excuse to get out of the house and be active. But the pandemic has totally changed my behaviours and preferences — purely out of necessity. And I'm really enjoying the speed and convenience that comes with shopping from home, getting something delivered to my front door, and/or driving to a store to collect an item that I pre-purchased online.
Sure, I'll start hitting up stores again once the virus subsides — especially for high-intent purchases that typically coincide with exceptional in-person service from merchants or some form of entertainment. But for most things it won't be with the same level of enthusiasm as once before.
I don't believe I'm alone in my thinking. A new survey by research firm First Insight has found that American shoppers won't be rushing back to retail stores to make purchases after getting the Covid vaccine. According to a recent article that references this survey, 40% of consumers say they plan to shop for apparel in stores either the same amount or less after being vaccinated. A higher percentage of respondents said this about other categories (footwear: 44%; beauty products: 45%; luxury items: 41%; electronics: 43%).
The way the survey was conducted inherently implies a bias towards shopping behaviour eventually going back to pre-Covid normal. But I'm of the view that vaccine or no-vaccine, most consumers won't have the same affinity to shopping in-person as they once did. There's been such a huge and unprecedented push to e-commerce in the last year that I find it hard to believe that things will just snap back to the way they used to be. For example in the U.S., e-commerce sales represented 21.3% of total retail sales last year, up from 15.8% in 2019 and 14.3% in 2018 (here's a link to the report I pulled these numbers from). The 5%+ gain between 2019 and 2020 is the biggest YoY jump for U.S. retail sales ever recorded, and no other year has even reached a 2% gain in digital penetration. I believe a big chunk of this necessary shift to e-commerce will remain permanent — looking at myself as a case study.
I've been closely paying attention to the second order effects of this seismic shift to e-commerce, and have compiled some links to recent news articles below that reference these effects in more detail.
Let's get started.
🗞️ News
1. Flexe — Announcing FLEXE's $80M Series C Funding [Dec 1, 2020 | Karl Siebrecht]
Flexe — an operator of a marketplace that gives retailers such as Walmart and Staples a way to purchase warehousing space on an on-demand basis — recently announced an $80M Series C financing round (with $10M coming in as part of a second close in January 2021).
As noted by GeekWire, Flexe describes itself as a "warehousing-as-a-service" company and is seeing huge tailwinds from an increase in online sales amid the pandemic. Nearly 2,000 warehouses across the U.S. and Canada use Flexe's software to bid on various offers from merchants, up 50% from last year.
The company's model aims to unite on-demand warehousing with flexible e-commerce fulfillment, distribution, and transportation through a single technology platform.
My commentary:
One of the most important second order effects of the pandemic is the pressure that online shopping activity is placing on fulfillment operations across North America. It's not just that customers are shopping more online — they are expecting speed. We can thank Amazon for this through their Prime service, which is training consumers to expect orders to arrive in record time. The end result? The pandemic and Amazon Prime are both forcing merchants to invest in better fulfilment capabilities.
I've previously written about how merchants are beefing up their fulfillment capabilities to offer Amazon-level speed and service to customers. This is no easy feat. Amazon has made significant CAPEX investments over the years to build its logistics infrastructure. It is not in the realm of possibility for most brands and retailers to repatriate the fulfillment capabilities for which they have come to rely on third-parties. It's very expensive to operate a network of warehouses and carriers, and you better have the sales volume to justify spending on these types of things. Indeed, this is why many brands and retailers — especially the smaller digitally native ones — continue to rely on Amazon's infrastructure to handle their fulfillment needs via Fulfilment by Amazon (FBA) or Multi Channel Fulfillment.
The market needs and wants an alternative to FBA and Amazon Prime, but without the CAPEX that Amazon has had to incur to become the supply chain leader that it is today. Larger retailers are competing with Amazon and so they are having to play catch up. And even smaller scale brands that rely heavily on Amazon for their fulfillment needs are seeking new ways to diversify their supply chains — this is to give themselves more control over the delivery experience, and more control of the data that their sales generate.
Enter Flexe, which belongs to an exciting category of "warehousing-as-service" startups that present a feasible alternative to FBA for merchants of all sizes. The company gives merchants the ability to purchase warehousing space on an on-demand basis. And a network of nearly 2,000 warehouses across the U.S. and Canada comes in handy as the micro-fulfillment model gains popularity, where goods are stored progressively closer to customers and distributed intelligently across a network of short-haul delivery carriers. Finally, what I find most exciting about companies such as Flexe is how they allow merchants to avoid CAPEX costs, and instead consume fulfillment services on a variable COGS / OPEX basis depending on the needs of their businesses at any given point in time.
Even incumbent carrier and logistics businesses are seeing the opportunity in intelligently matching merchants with warehousing space and fulfillment providers. FedEx has a service called FedEx Fulfillment pitched at small and medium-size companies and XPO Logistics launched a flexible distribution service in 2018, which it expects will become a $1B+ business. And then there's Shopify's Fulfillment Network too, which is still in its early days.
2. Multichannel Merchant — Fast Raises $102M in Series B Round [Jan 27, 2021 | Mike O'Brien]
Fast is aiming to bring one-click buying — similar to Amazon — to the entire internet. The company raised $102M in a Series B round led by Stripe, bringing the total historical amount raised to $124M.
As noted by the article, similar to other checkout providers, Fast lets consumers store personal information to remove checkout friction on any site where Fast is enabled. Fast is also investing in the post-purchase experience (i.e. delivery tracking and status updates), and providing a dashboard of purchase history. The company is also looking to support returns and refunds.
Fast is currently integrated with WooCommerce and BigCommerce, and has a view to integrating with other major commerce platforms in the near future.
My commentary:
The one-click checkout wars are heating up. More people shopping online means more people expecting a seamless buying experience. Amazon's buy button — like everything else the company has invented — is being democratized by an army of technology companies that are looking to hook customers with speed and convenience while capturing valuable user data (i.e. shipping address, payment information, etc.). Whoever owns checkout ultimately owns the customer relationship. In addition to Fast, the likes of PayPal, Shopify, and Ayden have been investing heavily in simpler online payment offerings.
It looks like Fast is now ready to invest heavily in sales and marketing with the new injection of capital. And having Stripe's support (Fast relies on the company's underlying payment's platform) bodes well for the company. The increased market awareness around Fast comes at a time when Shop Pay from Shopify — launched in 2017 — continues to post very strong growth and market adoption numbers. Shopify touts Shopify Pay as "the fastest and best-converting checkout experience on the internet". Over 40M buyers use Shop Pay regularly to purchase from Shopify stores, and Shop Pay is said to increase checkout speeds by 4x.
Shop Pay is the best Buy Now Pay Later product on the internet. It is not even close. Some numbers. 30% faster checkout. 28% lower cart abandonment. https://t.co/E94XVLDsEt

— Kaz Nejatian (@CanadaKaz) February 6, 2021
It's interesting to see Stripe hedge its "checkout bet" by deepening its partnership with — and investment — in Fast while still being a key partner for Shopify. The initiative being taken by Stripe definitely alludes to the importance of owning checkout. Tech companies will clearly take any means necessary to remain exposed to this key part of the e-commerce value chain and not rest on existing laurels. With Fast being directly competitive to Shop Pay, I don't see the former integrating deeply with Shopify anytime soon. But clearly Fast thinks there's a big enough opportunity in bringing Shop Pay level capabilities to merchants through other major commerce platforms in the market. Will be interesting to observe how these checkout wars advance, and how these strategic partnerships between major tech companies evolve. 🤔
💰 Funding
See below for a list of digital commerce startups that have announced a funding round in the past few weeks:
Deliveroo | Food delivery | $180M | Durable Capital Partners & Fidelity
Fast | Checkout services | $102M Series B | Stripe
Good Eggs | Grocery delivery | $100M | Glade Brook
Imperfect Foods | Food marketplace | $95M Series D | Multiple Leads
Booksy | Booking platform for beauty co's | $70M Series C | Cat Rock Capital
ShipMonk | E-commerce fulfillment solutions | $65M | Periphas Capital
Weezy | On-demand express supermarket | $20M Series A | Left Lane Capital
Starship Technologies | Delivery bots | $17M | Multiple Leads
Tradeswell | E-commerce optimization startup | $15.5M Series A | SignalFire
Curtsy | Clothing resale app | $11M Series A | Index Ventures
Genflow | Brand-building agency for influencers | $11M | BGF
SamCart | E-commerce platform for DTC brands | $10M Series A | TTV Capital
Verusen | Connected supply chain | $8M Series A | Multiple Leads
Pandion | Parcel network | $4.9M Seed | Multiple Leads
Club Feast | Restaurant delivery service | $3.5M Seed | General Catalyst
Landed | Connecting retail workers + employers | $1.4M Seed | Javelin VP
Enjoy the article? Be the first to hear our insights.