Edit No. 18: Synthetic biology is poised to infiltrate the consumer economy
There is an accelerating shift in demand for goods that are not made with the same materials and chemicals that have been the default choice for centuries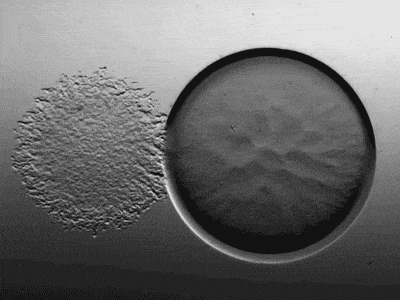 I've been spending the past few months learning about the synthetic biology industry and how it's poised to disrupt the consumer economy. What is synthetic biology, you ask? Here's an excellent definition from the National Human Genome Research Institute (NHGRI):
Synthetic biology is a field of science that involves redesigning organisms for useful purposes by engineering them to have new abilities. Synthetic biology researchers and companies around the world are harnessing the power of nature to solve problems in medicine, manufacturing, and agriculture.
The potential applications of this rapidly evolving field of science are ostensibly endless and groundbreaking across the biggest and most important industries. We need not look further than the use of synthetic biology techniques to develop Covid-19 vaccines to appreciate what's possible.
The pandemic served as an unexpected proof of concept for vaccines that harness "mRNA" technology. As reported by Live Science, this relatively new tech, which relies on a synthetic strand of genetic code called messenger RNA (mRNA) to prime the immune system, had not yet been approved for any previous vaccine in the world.
Instead of using killed or weakened viruses, as most vaccine developers had done in the past, scientists behind the current mRNA vaccines — notably the ones developed by Pfizer-BioNTech and Moderna — carefully designed RNA segments which instruct cells in the body to create a protein that imitates part of the target virus, and then primes the immune system to attack if the real virus enters the cell (read here for a more in-depth explanation). And the vaccines using this new technology are reportedly the best at preventing symptomatic infection from variant strains.
The use of mRNA in vaccines is just one application of synthetic biology technology within the field of medicine — can you imagine the possibilities around organ tissue regeneration and improving blood flow, or less invasive cancer therapies?
Beyond medicine, synthetic biology is also poised to disrupt agriculture with the introduction of new seeds and organisms that improve plant carbon efficiency, reduce synthetic fertilizer usage in agriculture, and improve the nutritional value of crop plants. But this is a publication about commerce, and there's one problem area left to address based on the definition of synthetic biology provided to us by the NHGRI: manufacturing.
There is an accelerating shift in demand for products that are not made with the same materials and chemicals that have been the default choice among humans for centuries. Whether it's an alternative to animal leather, or cosmetic products that remove the need for dangerous "forever chemicals" in their formulas, consumers are demonstrating a clear preference for products that are natural, non-toxic, and environmentally sustainable — all while providing the same or superior performance to what's already in the market. Synthetic biology might hold the answer.
To better understand the scope of the opportunity within manufacturing, I highly recommend reading through Zymergen's S-1 — a hot synthetic biology company that's set to IPO soon. As noted in the document, Zymergen defines itself a leading biotech startup that has developed a patented "biofacturing" platform. The platform fuses molecular biology, data science, automation, and genomics to design, develop, and commercialize bio-based products, where microorganisms create the biomolecules that are the key ingredients in those products. More specifically, the platform is designed to:
Identify and create novel biomolecules that are the basis of new materials with engineered characteristics that possess improved performance compared to existing products;
Insert genes into a host microbe that produces the desired biomolecules; and
Develop and scale up a production process including optimizing the microbe to produce biomolecules economically at scale, while retaining product functionality via time-and-cost efficient optimization, thus leading to commercialization at potentially attractive margins.
Zymergen's biofacturing platform is positioned as being antithetical to conventional chemical manufacturing techniques. The company notes that it wants to functionally replace a traditional chemical factory's tons of steel with a tiny, flexible, easily reproduced, but incredibly valuable engineered cell. Zymergen's goal is also to make their biomolecules by fermentation, where all biofacturing reactions occur inside the engineered cell in standard fermentation vats, rather than the expensive, purpose-built chemical plants used in synthetic chemistry. This is a noble vision considering how traditional chemical manufacturing techniques are a big source of pollution worldwide.
Zymergen is working on a variety of biomolecules and products across multiple industries, but two that stick out for the personal care market include a naturally derived insect repellant and a naturally derived sunscreen. Both of these consumer product categories consist of incumbent brands that are known for using conventional ingredients in their formulas that are detrimental to human health and really bad for the environment. Zymergen has assessed that these categories are ripe for disruption with the best of what synthetic biology manufacturing techniques have to offer.
As exciting and promising as synthetic biology technology is, the industry is still very young. Indeed, many of the insurgent startups have managed to attract considerable amounts of funding while still being in heavy R&D phases. Zymergen for example is going public at what will likely be a very high valuation relative to its ~$13 million in revenue against a $262 million net loss in 2020 — and it's worth noting that none of the revenue consists of any meaningful product sales just yet. But the synthetic biology industry has a lot of catching up to do in terms of educating consumers around safety, clearing regulatory and ethical hurdles, and identifying ways to scale manufacturing in an economical fashion to meet high production volumes and growing consumer demand. It's easy to be optimistic, however, considering the technology's wide acceptance and adoption — by both the medical community and everyday people — through the Covid-19 vaccine. The circumstances surrounding the pandemic are an incredible case study for what has yet to come for this space across a variety of new verticals.
I've compiled a list of recently published articles below that demonstrate early applications of synthetic biology technology for the consumer goods and personal care verticals. It's great to see brands already start to experiment with new capabilities to the benefit of the planet.
Let's get started.
🗞️ News
1. Evening Standard — Stella McCartney creates world's first clothes made from mushroom leather [Mar 17, 2021 | Chloe Street]
Synthetic biology company Bolt Threads has engineered a vegan leather alternative — called Mylo — made from mycelium, the easily renewable underground root system of fungi. Bolt Threads has learned how to reproduce what happens under the forest floor — where mycelium grows best — in a lab to create Mylo with mulch, air, and water. This has spawned an entirely new category of material science.
In October 2020, Stella McCartney was announced as part of a consortium of brands working with Bolt Threads, and the British designer recently unveiled the world's first ever garments created from Mylo.
Unlike synthetic leathers, Mylo is not petroleum-based. This means that more fossil fuels can be kept in the ground and less plastic is deposited into landfills and oceans. It's worth noting that a kilogram of traditional leather requires 17,000 litres of water to produce, with animal agriculture accounting for approximately 18% of global greenhouse gas emissions and driving the destruction of vital ecosystems.
"This is the future of fashion," says the designer. https://t.co/4yViJYACDv

— British Vogue (@BritishVogue) March 26, 2021
My commentary:
Synthetic biology applications in textile and faux-leather products is projected to be a $330M market by 2024. This is such an incredibly new space — very few brands are investing in partnerships with biotech companies to cultivate a new generation of materials that will power the next phase of the fashion industry. And the ones that are making the investments today will be helping to grow market demand through their proprietary distribution channels and ability to educate incumbent brands on new material alternatives.
It's also not surprising that Bolt Threads' vegan leather is being experimented with by a luxury fashion house such as Stella McCartney. Many of the applications of synthetic biology for the consumer markets today represent an expensive proposition. As such, startups such as Bolt Threads are better off partnering with premium brands that can easily hide the high cost of material production within the extensive margins of luxury products — at least until the cost of manufacturing these materials at scale hits a point where it can be marketable to a mass audience through cheaper goods.
2. Glossy — Amyris Inc. has big ambitions for clean beauty [Mar 22, 2021 | Emma Sandler]
Synthetic biology company Amyris is beefing up its consumer products division as it seeks to replicate the success of its sustainable synthetic ingredient business that underpins Biossance.
Amyris, which owns Biossance and children's skin-care brand Pipette, recently announced it acquired clean luxury beauty brand Costa Brazil for an undisclosed sum and that founder Francisco Costa will become the chief creative officer of the parent company.
In June, Amyris will relaunch the Terasana skin-care brand (which it acquired in January) as a skin treatment brand. Two months later, it will debut a new hair-care brand co-created with Jonathan Van Ness and a clean makeup brand from Rose Inc., the lifestyle media company founded by supermodel Rosie Huntington-Whiteley. Amyris acquired 60% of Rose, Inc. in Oct. 2020.
My commentary:
The beauty and personal care industry generates $500B+ in revenue annually. Amyris — founded in 2003 as a biotech and biofuel company — is pioneering applications of synthetic biology techniques for this massive vertical through a variety of ingredients (sold to other brands to incorporate in their own product formulas) and owned direct-to-consumer brands such as Biossance and Pipette. It's an effective strategy considering Amyris initially set out to commercialize fermentation technology — the key to bringing engineered cells to the masses — but ran into issues and pivoted towards consumer products and other more commercially viable enterprises. The squalane ingredient behind Biossance has become the breakout star of those efforts.
Amyris' squalene is a synthetic form of shark-derived squalene, which is obtained from shark liver oil. Squalene is a popular ingredient in cosmetics given its emollient and anti-aging properties. But considering the obvious ethical concerns, and a growing number of consumers demanding that brands create products that are clean and sustainable while remaining natural, Amyris set out to cultivate an alternative.
As the article by Glossy reports, when Amyris developed its version of squalane, the company thought it could be a best-selling ingredient which could be sold to other beauty brands. But in order to make squalane desirable, it had to also create squalane's popularity. In 2016, it launched Biossance based on the squalane ingredient story. After five years Biossance is on track to earn up to $160 million in sales this year and squalane makes up 20% of Amyris' total revenue. In addition to powering the Biossance brand, Amyris also sells squalane to companies such as Shiseido, L'Oréal Group, and AmorePacific.
Amyris is an excellent and exciting case study for what's possible around the application of synbio in the beauty and personal care industry. As more consumers demand sustainable and clean products, and the cost of R&D and manufacturing for alternative ingredients continues to decline, we can expect to see more new brands being launched around novel ingredients while incumbent brand rework their existing formulas in order to stay relevant.
💰 Funding
See below for a list of digital commerce startups that have announced a funding round in the past two weeks:
Brightly | Eco-friendly products | $1M | Multiple leads
Momenta | Autonomous driving | $500M Series C | Multiple leads
Weee | Online grocer for Asian/Hispanic markets | $315M Series D | DST Global
Squarespace | Content management platform | $300M | Multiple leads
Yotpo | E-commerce marketing platform | $230M Series F | Multiple leads
Fourkites | Supply chain visibility | $100M Series D | Thomas H. Lee Partners
Nuvemshop | E-commerce platform for LatAm | $90M Series D | Accel
Purplle | E-commerce for beauty | $45M Series D | Sequoia Capital India
Shelf Engine | Grocer inventory management | $41M Series B | General Catalyst
TryNow | "Try-before-you-buy" solutions | $12M Series A | Multiple leads
Creative Juice | Financial network for creators | $5M Seed | Multiple leads
Copy.ai | Copywriting tools | $2.9M | Craft Ventures
Saleor | Headless e-commerce platform | $2.5M Seed | Cherry Ventures
Enjoy the article? Be the first to hear our insights.