Edit No. 19: What does fitness look like in a post-pandemic world?
Consumers will oscillate between online and physical channels for their workout needs, and prefer to engage with high quality communities and content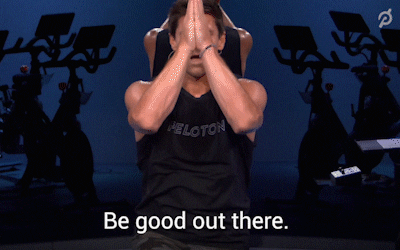 I have a very interesting interview coming up soon with a seasoned leader at one of the most formidable athletic apparel brands on the planet. In preparation for that conversation, I figured it may be helpful to preemptively touch on themes related to the future of fitness this week.
The fitness industry has been completely upended by the Covid-19 pandemic. I liken the shifts taking place in this space to what has happened with traditional brick-and-mortar retail. Much like how e-commerce is rendering considerable chunks of physical retail obsolete, the pandemic-fuelled at-home fitness trend is bifurcating the gym-going experience — where consumers will increasingly rely on their living rooms and connected devices to cover their basic exercising needs (as opposed to a cookie-cutter franchised gym), and seek highly curated and personalized fitness experiences outside of the home that allow them to feel attached to some type of external community. Central to this new reality will be the consumer's ability to oscillate between any and all channels — both online and physical — to engage in their routines.
Let me take a few steps back to explain how I'm coming to this conclusion.
First and foremost, thanks to the pandemic, the at-home fitness trend has experienced tremendous growth that has been permanently pulled forward from the future. And the numbers prove it. Just as lockdowns were picking up steam in April 2020, research firm NPD reported that in the seven weeks between March 15 and May 2, U.S. home fitness equipment sales grew by 175% in dollars compared to the same period last year. Growth occurred across numerous categories including: 
Cardiovascular machines (+225%)
Yoga equipment (+209%)
Small strength training products like rubber tubing (+209%)
Equipment to aid in mobility, such as inversion tables and Pilates reformers (over 350%)
Much of this growth was driven by the innovations of exercise equipment companies such as Peloton, which have invested considerably in new ways to use online content to create a sense of community for those working out at home. Social interactions are a critical component of the gym-going experience, and the best fitness equipment businesses now also consider themselves to be media companies. The relative importance of media and content in the fitness equation is further emphasized by the WSJ's recent report that from January through November of 2020, approximately 2.5 billion health and fitness apps were downloaded worldwide, representing a 47% jump from the same period in 2019. Ultimately, purchasing equipment served as the starting point to get people to workout in their living rooms when the lockdowns hit. But it is the content that has helped to keep them there.
The mix of equipment and content represents the new holy grail and key buzzword of the fitness industry: omni-channel. Omni-channel fitness — as the name implies — is all about providing consumers with a consistent and effective fitness experience no matter where they are. Peloton's stock has soared as result of its multi-channel strategy, having appreciated 725% between its lowest point in March 2020 and all-time peak in December 2020 (it has come back closer to Earth now). Other industry heavyweights have also been getting in on the omni-channel fitness trend. Last year lululemon acquired fitness startup Mirror — a connected device with a monthly content subscription that aims to act as a one-stop shop for a consumer's at-home fitness needs. Needless to say, lululemon has among the most loyal fan followings of any apparel brand in the world and has invested considerably in its yoga-inspired community for years. And the company broke away from traditional retail thinking when it began to offer yoga classes at many of its store locations (before lockdowns). Having an asset such as Mirror in its portfolio now allows lululemon to bring its unique content and experience directly to the customer's home. The new line of business also gives lululemon endless cross-selling opportunities for its own merchandise through an army of global content ambassadors.
Peloton's and lululemon's momentum in 2020 foreshadow the future of fitness, and has forced incumbents to think about how they can become omni-channel too — by giving consumers something functional to access at home, while simultaneously advertising a bespoke experience to entice them to visit a dedicated fitness centre. Take Equinox for example. Their gyms have always gotten the "experience factor" right. But as a result of the pandemic and Peloton's momentum, the company now offers on-demand fitness content as well as its own hardware too for the at-home crowd (through subsidiaries such as SoulCycle — which has its own at-home bike, similar to Peloton's). Equinox is the first of many examples representing the broader industry shift to omni-channel fitness. It's not just gym chains getting into on-demand content and proprietary hardware. Fitness equipment companies are also getting into content (e.g. Apple's launch of Fitness+).
For what it's worth I'm not completely writing off cookie-cutter franchised gyms. There will always be an audience for a no-frills experience that competes on the basis of value and speed. But I do think these chains will be slowly forced to look and act a little different than before. They'll have to become mindful of the fact that many of their patrons are now equipped with equipment at home that wasn't there before the pandemic, and these patrons have been groomed by fitness influencers for over a year through content that is available across a multitude of platforms simultaneously. Given the new realities and consumer behaviours, it's not wild to assume that even some of the value driven incumbents start pushing more content and flexibility through their chains. One strategy that could help them play to the new themes is by refactoring into micro-gyms, which are defined as hyper-local destinations that can be booked on-demand by fitness enthusiasts, and also serve as a resource for influencers that need a place to cultivate their own fan followings with readily available equipment.
We're seeing the acceleration of the micro-gym trend through the momentum of startups such as Silofit in Canada. I particularly love this piece by Sam Geurts that talks about how low risk, high profit margins, and fulfillment flexibility are the key reasons that micro-gyms are the future. They seem like the perfect petri-dishes to marry curation and personalization, which are poised to become the hallmarks for fitness experiences that sit outside of the home.
I've compiled a few links to some interesting articles below that reinforce some of my thinking above.
Stay on the lookout for the interview with our surprise guest next week! We'll revisit some of these topics.
---
🗞️ News
1. WSJ — The pandemic's home-workout revolution may be here to stay [Jan 7, 2021 | Hamza Shaban]
While the at-home workout trend has been accelerating for years — propelled further because of the coronavirus — so too has the consolidation of gyms. Mid-tier players have been squeezed by premier clubs such as Equinox and Life Time Fitness, and more affordable gyms, like Planet Fitness.
Since the pandemic struck, membership rolls have evaporated, shoving some of the most financially vulnerable companies into insolvency. Gold's Gym, 24 Hour Fitness, and Town Sports International — the owner of the New York Sports Clubs and Lucille Roberts chains — all filed for bankruptcy protection in 2020.
Camilla Yanushevsky, an equity analyst at CFRA Research, likens the financial struggles of mid-priced gyms to beleaguered retailers that were too slow to adapt to the world of digital apps and burdened by high debt loads.
Analysts note that Equinox, on the luxury end, and Planet Fitness, on the value end, were both quick to launch workout apps in the early weeks of the Covid outbreak, keeping their members engaged, even if they couldn't pump iron or practice yoga at their physical locations.
My commentary:
This is a great article that nicely summarizes how the future of fitness is omni-channel, and how many of the incumbent fitness centre chains aren't effectively equipped for the new normal. Higher-end gyms with a differentiated experience will continue to attract their clientele and diversify into content, whereas the more commoditized chains may struggle to maintain relevance. After all, premium fitness centres sold a lifestyle even before the pandemic. It's easy to go omni-channel if you've been selling an all encompassing way of living since Day 1.
2. Bloomberg — NFL star, venture firms back startup's 'micro-gyms' concept [Dec 22, 2020 | Sandrine Rastello]
Silofit's micro-gym concept caters to people's yearning for activities outside the home. The company plans to enter the $32 billion gym market in the U.S., backed by money from U.S. and Canadian venture capital firms and NFL player Ndamukong Suh.
The number of people downloading the company's scheduling app tripled to 6,000 in the six weeks through the end of November 2020. Even though gym locations were booked up, people were checking availability daily.
In the traditional personal-training model, coaches give a hefty cut to the gym they're attached to. But the pandemic has offered the most business-savvy ones a chance to develop an independent online following. According to research conducted by Harrison Co.,  12% of consumers now use a personal coach, compared with 1% before the pandemic. Micro-gyms such as Silofit represent cost-effective resources for personal trainers to give their clients a bespoke fitness experience.
My commentary:
So many fitness enthusiasts — myself included — swear by influencers and trainers that were originally discovered online through social media. The next generation of fitness startups such as Silofit are building the infrastructure to support these trainers to meet their customers wherever they like. Indeed, some firms such as Peloton and Equinox already retain fitness talent that cultivate fan followings under their employer's respective brand umbrellas, but that talent also tends to speak to a very niche audience (i.e. customers of Peloton and Equinox only). My excitement for companies such as Silofit stems from the belief that content creators should ultimately control who gets to access their experience, and be given the tools to work with their client base however they like. These infrastructure plays truly democratize fitness for all, and to the benefit of trainers too. [PS: Silofit announced a $10M expansion round earlier this year]
---
💰 Funding
See below for a list of digital commerce startups that have announced a funding round in the past three weeks:
Kajabi | E-comm for knowledge businesses | $550M | Tiger Global
Vinted | Marketplace for used clothes | $250M | EQT Growth
Acquco | Amazon brand rollup | $160M Series A | Multiple Leads
Ada Support | Chatbot developer | $130M | Spark Capital
Goldbelly | Food e-commerce | $100M Series C | Spectrum Equity
Lyst | Online fashion retail portal | $85M | Multiple leads
Waybridge | Raw materials SCM | $30M Series B | Multiple Leads
Zencargo | Freight forwarder | £30M Series B | Digital+ Partners
Nearby | Local e-commerce | $21M Series A | Redpoint Ventures
Upsie | Product warranties | $18.2M | True Ventures
CognitOps | Warehouse applications | $11M Series A | FirstMark
Clinch | Consumer intelligence | $10M Series A | D Squared Capital
Thrilling | Vintage store e-com | $8.5M Series A | Prelude Ventures
Kaiyo | Used furniture marketplace | $5M | Moderne Ventures
Merge | B2B integrations platform | $4.5M Seed | NEA
Forager | Connecting farmers with grocers | $4M | Multiple Leads
Recurate | Resale for brands | $3.25M Seed | Gradient Ventures
Fave | Platform for creators and fans | $2.2M Seed | Multiple Leads
Enjoy the article? Be the first to hear our insights.