No. 1: Weekly Edit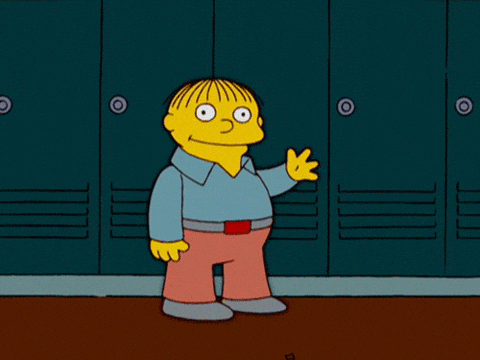 Welcome to the first weekly edit. Each week I will provide a summary of the latest developments in the digital commerce space — from noteworthy news to startup funding announcements.
Let's get started.
🗞️ News
Vogue Business — Why VCs are backing gender-neutral fashion [Jul 14, 2020 | Maghan McDowell]
There has been a lot of talk recently about the rise of non-binary fashion in Gen Z circles. The popularity of sports and athleisure wear has helped to make the trend more mainstream. So it comes as no surprise that Silicon Valley VC firm Kleiner Perkins has invested in Re-inc, providing a vote of confidence in brands that avoid traditional gender norms.
As noted by the author, it is still early days for the market opportunity to be fully tested. A 2019 study found that 27% of Gen Z are interested in gender-neutral clothing lines. Combined, U.S. Gen Z and millennial consumers account for $350 billion in spending power.
Modern Retail — To keep shoppers coming back, Nike is testing a new experiential store format [Jul 9, 2020 | Anna Hensel]
Nike is testing a new format called Nike Rise at a new store that opened in Guangzhou, China. Much like new experiential retail store concepts from the world's leading brands, the focus of Nike Rise is to be a store that serves as a hub for local sports enthusiasts. It will host new in-store events and offer a technology-enabled shopping experience through new app features.
During Nike's most recent fiscal year, the portion of Nike's revenue that came from its direct-to-consumer business, was nearly 34.8% and up from 31.6% compared to the year prior. The company's direct-to-consumer business reflects both its stores and website. Nike has to convince customers to keep visiting its stores if it wants to sustain the growth in its direct-to-consumer revenues.
Other athletic apparel retailers such as Lululemon and Foot Locker are increasingly using stores as spaces that can host community events and workout classes.
Modern Retail — Why retailers are racing to build out their own healthcare clinics [Jul 13, 2020 | Anna Hensel]
Mass retailers are aggressively launching their own primary care clinics over the coming years.
Walgreens announced that it will invest $1 billion in debt and equity over the next three years into VillageMD, which operates a chain of primary care clinics. VillageMD will open 500 to primary care clinics in Walgreens stores over the next five years as part of the deal. Other retailers such as Walmart and CVS have announced plans to either launch new standalone clinics or turn their existing stores into wellness hubs which offer larger clinics, access to a greater range of diagnostic tests, and wellness rooms for activities like yoga.
As noted by the author, these retailers are investing more into healthcare for a couple of reasons. One, is that the amount of money Americans spend on healthcare continues to rise, so retailers want to get a bigger share of this increasingly lucrative part of consumers' wallet. Second, as more shopping moves online, retailers need to add new services to figure out how to get more customers come to their stores more frequently.
The New York Times — Art Auction or Game Show? Sotheby's Tries Something New [Jun 30, 2020 | Scott Reyburn]
The COVID-19 pandemic has forced all kinds of businesses to adopt virtual methods of engaging in commerce. High-end auctioneers are no exception.
Sotheby's recently hosted a multi-camera global livestream in place of its usual New York sale. The hybrid format featured auctioneers taking bids on a rostrum in an empty room in London, facing a bank of screens showing telephone-wielding colleagues in an adjoining room, as well as in New York and Hong Kong.
A 1982 Jean-Michel Basquiat drawing of a head sold for $15.2 million, claimed by Sotheby's to be the highest price ever given by an online bidder at auction. As a result of this sale, industry insiders believe we may see much more confident online bidding at a higher price level than we've seen before.
💰 Funding
Enjoy the article? Be the first to hear our insights.