No. 11: Weekly Edit
The growing importance of a "circular economy"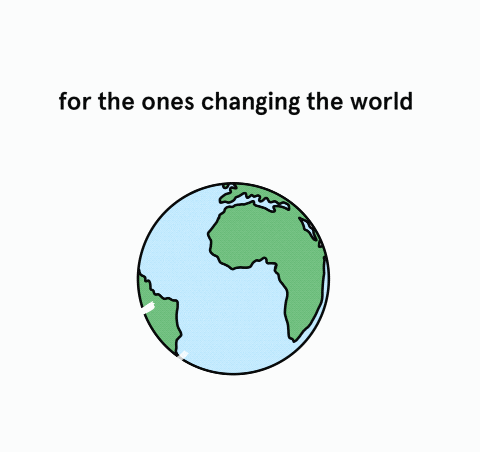 Sustainability is a big theme in the world of retail these days. There's a lot being written about the impact that some merchants and brands are having on the environment, and how we as consumers have become trained to purchase goods at an insatiable pace.
In a capitalist economy that worships growth at all costs, it can be hard for any business to shift its focus from just economic profits to the triple bottom line. But I'm optimistic about how a new generation of thinkers and founders are bringing a fresh set of ideas and business models to the retail industry.
A phrase that I'm currently hearing a lot among founders and industry executives is "circular economy". Wikipedia defines it as an economic system aimed at eliminating waste and the continual use of resources. There are plenty of new, exciting ideas being debated and implemented under the premise of this new circular economy — from training consumers to repair the things they already own as opposed to buying something new, to repurposing the traditionally expensive process of facilitating returns and exchanges (as a merchant) into new markets for second-hand reselling. These ideas have the potential to address some of the toughest challenges in relation to waste production and resource depletion. I've compiled links to a few articles below that go deeper on these themes.
Let's get started.
🗞️ News
The Guardian — MPs urge government to fix 'throwaway' fast-fashion trend [Sep 15, 2020 | Rebecca Smithers]
A report from the U.K.'s all-party parliamentary group (APPG) for ethics and sustainability in fashion is urging MPs to take urgent steps to fix throwaway ''fast fashion''. According to the report, the coronavirus has exposed deep inequalities and unsustainability in the garment industry. It warns that supply chains have broken, sales have dropped, unsold stock has built up, retail outlets have closed, and companies have gone out of business — customers are voicing concerns and demanding policy makers to do more to tackle the issues.
A separate report from the U.K.'s environmental audit committee is adding fuel to the fire. It states that despite high charity shop donation rates, 300,000 tonnes of clothing ends up in household bins every year – 20% of which goes to landfill and 80% is incinerated.
My commentary: Like in the U.K., I expect voices to get louder in other parts of the world around the need to begin investing in more sustainable supply chains. Governments, through their increasingly socially and sustainability inclined constituents, will likely start putting more pressure on the retail industry to adopt new measures that are mindful of the triple bottom line. Instead of speculating whether this movement will begin to gain steam, brands and retailers should circumvent it and find ways to make sustainability more central to their business models today.
Vogue Business — Community over commerce: Can it work? [Sep 17, 2020 | Bella Web]
London designer Christopher Raeburn's brand Ræburn prioritizes actions over words, makes less products but better, and uses radical transparency to empower the next generation of responsible creatives.
As noted by the author of the article, Ræburn plays down consumption, and instead engages fans through learning opportunities. The brand shares free patterns, sells affordable fabrics, and runs workshops on remaking and repairing. The goal is to democratize responsible design, shifting the relationship between brand and customer from seller-buyer to long-term collaborators. This may seem counterintuitive for a fashion brand, but it invites loyalty.
My commentary: The brands of tomorrow will take a similar approach to Ræburn, and treat customers as a community of sustainability-minded consumers who want to do what's best for both the planet and their wallets. I love how during Black Friday last year, Ræburn invited customers to "buy nothing and repair something". They held workshops to help customers learn how to repair their clothes, whichever brand they were from. Ræburn is still an early-stage brand and figuring out how to scale its approach to be able to cater to the masses — after all, it's still hard to do right by the planet and the bank account at the same time. But this is where I think their team can intelligently marry their proprietary content with technology to amplify their message (i.e. charge consumers for live-stream workshops that cross-promote Ræburn products), while continuing to collaborate with some of the big fashion houses — such as The North Face and Disney — to not only get the word out about sustainability, but also make these larger brands willing to experiment with new ideas themselves.
Six months ago on Earth Day, we announced a RÆSTART. Since then, we've been working hard to deliver tangible actions towards a better future, and today we share our second progress update with Report 2.0. We welcome your challenges and feedback | https://t.co/l1FrWmFFFs pic.twitter.com/IuIJLUKW4a

— Raeburn_Design (@Raeburn_Design) October 22, 2020
Business of Fashion — ThredUp Files Confidentially for IPO [Oct 21, 2020 | Reuters]
Resale clothing firm ThredUp said on Wednesday it has confidentially submitted paperwork with the U.S. Securities and Exchange Commission for an initial public offering of its Class A common stock.
ThredUp received $175 million in funding in August last year, which it said would be used to expand its platform to offer resale clothing services to retailers. Till date, the company has raised roughly $340 million in funding from investors such as Goldman Sachs, Highland Capital Partners, and Redpoint Ventures, according to PitchBook.
My commentary: Resale platforms are becoming huge and training customers to become comfortable with used items. ThredUp's partnership with Macy's a while back alluded to how retailers can turn the traditionally arduous / expensive process of facilitating returns and exchanges into a revenue opportunity. We need more thinking like this in the industry — ideas that are of benefit to the customer who wants to return something they didn't like, to the retailer that doesn't want to bear the brunt of unwanted inventory, and to the buyer looking for affordable goods (regardless of whether someone has used a particular item in the past).
Prediction: I expect more retailers (both online and omni-channel) to start launching their own resale networks. H&M-owned label Cos recently announced the launch of Resell, a platform that allows customers to buy and sell their pre-worn Cos apparel. Europe's largest e-commerce retailer Zalando is now looking to do the same. As is IKEA… (keep reading).
Modern Retail — With resale, Ikea is trying to find new ways to acquire customers [Oct 14, 2020 | Anna Hensel]
Ikea is testing out a new way to incentivize customers to come to its stores during the holiday season. Over Black Friday it will be hosting an event called Buy Back in 27 countries, where it will encourage customers to bring in old Ikea furniture for the retailer to resell or recycle, in exchange for store credit.
My commentary: Resale initiatives for physical retail settings can manifest themselves in the form of "return hubs", which invite customers to bring back pre-loved inventory. Typically the biggest challenge with facilitating returns, exchanges, and/or resales for merchants has been the added pressure on their supply chains — reverse logistics isn't easy or cheap. In the case of return hubs though, they can serve dual functions as both easy collection points for inventory, but also a reason for customers to want to pay a visit to the merchant's physical store (thus driving much needed foot traffic).
Send me startups: I'm actively tracking technology companies in the reverse supply chain space (i.e. Optoro). If you know a founder working on problems in this general area, I'd love to hear about them!
💰 Funding
Enjoy the article? Be the first to hear our insights.