No. 12: Weekly Edit
Private labels are becoming mission critical for retailers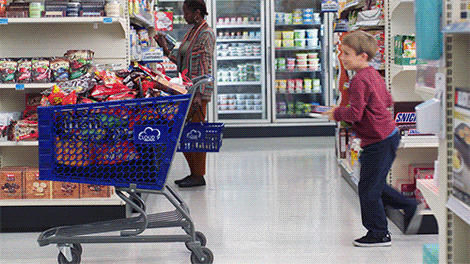 In a world where brands are increasingly going direct-to-consumer, retailers are being forced to ask themselves how they can differentiate. I believe a big chunk of the answer lies in pursuing a private label strategy, and it's no surprise that a growing number of retailers are considering launching an in-house brand, or expanding the scope of their active private labels.
We need not look further than the iconic President's Choice (PC) brand — owned by Loblaw Companies — to appreciate the power of an effective private label strategy. PC is ranked among the most valuable brands in Canada, and its Decadent Cookie has reached iconic status with a loyal fan following to match! I love binging on them when I'm in the office and they're reason enough to visit any Loblaw store, which exclusively carry them. In 2020 and beyond, I think more retailers need to start asking themselves what's their "Decadent Cookie"… something that keeps customers coming back and begging for more.
I've included a list of articles below that highlight what some retailers — of both discretionary and non-discretionary goods — are doing on the private label front.
Let's get started.
🗞️ News
Modern Retail — Why Boxed is doubling down on its private label program [Sep 21, 2020 | Gabriela Barkho]
Boxed has seen considerable growth since March, in light of the pandemic. A majority of the customers acquired have proven to be "sticky" and in order to keep them, the bulk retailer is betting on its Prince & Spring private label. Boxed plans to add dozens of more SKUs under the banner, covering areas such as seasonal snacks, baked goods, beauty, and grooming.
This quote sticks out: "Prince & Spring currently accounts for almost 20% of sales, and at points during the pandemic it got closer to 30%, the company confirmed. The brand's presence has grown over the past year; Boxed currently has 130 active P&S items compared to 100 of the 1,800 SKUs a year ago."
Retail Dive — With new private label, Kohl's stakes strategy on the athleisure boom [Oct 21, 2020 | Daphne Howland]
Kohl's has unveiled a new strategy around becoming the trusted retailer of choice for the active and casual lifestyle. As noted by the article, this new strategy will entail expanding active assortment to 30% of sales (from 20% last year), tripling beauty sales, and focusing on the women's, plus, and outdoor categories.
Key to the plan is a new athleisure private label called FLX. Kohl's is investing in a 25% increase in square footage dedicated to the active category in around 160 stores.
CSA — Marks & Spencer enhances private label product development [Nov 5, 2020 | Dan Berthiaume]
As the article notes: "Marks & Spencer is leveraging a combination of the First Insight digital product testing solution and Optitex 3-D computer-aided design (CAD) software in its private label development. The retailer seeks to better understand its customers, increase speed to market, support digital workflows, create sustainable sampling processes, and reduce waste."
My commentary: I suspect more retailers will increasingly invest in technologies that can help to accelerate the development and evolution of their private labels. It's no surprise that startups such as MakerSights are attracting a considerable amount of funding as of late. I'm anticipating a whole new class of startups to gain steam in the next 2-3 years that make it progressively easier for brands and retailers to test, iterate, and launch products alongside the help of their most loyal followers.
Modern Retail — With new fashion line, Walmart's private label apparel strategy emerges [Sep 22, 2020 | Anna Hensel]
Up until a short while ago, Walmart had been snapping up clothing brands as a way to increase the strength of its general merchandise offering. Leaning further into the apparel category makes sense for Walmart as it's high-margin, which can help to make the company's e-commerce operations and stores as profitable as possible.
My commentary: Walmart's past attempts at expanding sales growth for general merchandise through brand acquisitions invites a broader conversation around building vs. buying private labels. The company has since wound down brands that it acquired, and is now suggesting a bias towards building them in-house through their new private label strategy. Regardless of whether you choose to build or buy a brand, the key is to have the right people behind it who understand how to foster a unique brand DNA. I think Target has done so well with their private label strategy because they've invited big name artists to collaborate with them, and handed over considerable creative control. The end result is SKUs that are very unique/differentiated, which give a compelling reason to Target customers to pay a visit to see what's in store.
💰 Funding
Logisly, an Indonesian trucking logistics startup, raised $6 million in Series A funding. Monk's Hill Ventures led.
Enjoy the article? Be the first to hear our insights.