No. 13: Weekly Edit
In 3... 2... 1... we are live!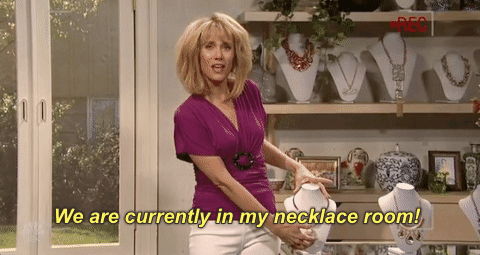 If you were paying attention to the North American Black Friday sales figures this weekend, you'll know that the total volume of e-commerce orders literally exploded on a YoY basis. And these reported figures don't even include the sales that will be generated today for Cyber Monday. 
It's hard to predict the permanency of the new purchasing behaviours that consumers have demonstrated during this pandemic. We'll find out in time what sticks and what doesn't. But regardless of whether the momentum eventually subsides, what we do know is that in 2020, a huge chunk of people in North America have finally experimented with e-commerce in its fullest form. Consumers have tested the digital capabilities of merchants to the limit — with some buyers happy with the experience they were met with, and with others yearning for much more. 
In order to maintain the progress made this year around digital commerce penetration, merchants will need to continue investing in their core online capabilities while also giving customers new reasons to keep coming back, especially in a world that eventually finds its way back to "normal" with physical stores fully re-opened. Speed and convenience will be reason enough for many consumers to continue relying on e-commerce for their shopping needs — as opposed to physical retail — and merchants will continue to invest in their fulfillment capabilities accordingly to meet consumer demand. But as it relates to experience in general and getting customers excited about purchasing goods online, merchants will need to invest heavily in new technologies and business models that put the concept of community front and centre. And there's no technology more poised to deliver on community-driven shopping experiences through the internet than livestreaming. 
Livestream shopping is a fairly new phenomenon in North America, but has been around for some time in Asia. The penetration of livestreaming and community-driven buying experiences in countries such as China serve as a valuable case study for North American merchants, who are beginning to experiment more in this area. Indeed, big tech companies such as Facebook (through Instagram), Amazon (through Amazon Live), and Google (through YouTube) are actively exploring what the intersection of community and commerce looks like through their respective platforms. Shopify also has exciting things in store through its partnership with TikTok. But the market is still young and there is considerable whitespace available for the taking by both incumbents and insurgents who are tuned into the consumer zeitgeist, and are able to move fast. 
I've compiled a list of articles below that touch on the momentum behind livestreaming and community shopping in Asia, and how we can expect the trend to make its way to North America.
Let's get started.
🗞️ News
Glossy — Livestreaming is 'here to stay' in China's post-lockdown era [Apr 6, 2020 | Liz Flora]
According to iiMedia, livestreaming commerce sales in China reached an estimated $61 billion in 2019, and this number is expected to more than double to $129 billion in 2020.

 

Once concentrated mainly on Taobao Live and livestreaming-specific platforms like Yizhibo, livestreaming is being increasingly emphasized by China's top tech platforms such as Douyin (the Chinese version of TikTok), mobile messaging app WeChat, social shopping app Xiaohongshu (or "Red"), and video platform Bilibili.
Alibaba's Taobao Live platform is still the leader of commerce livestreams. In February, during the height of the coronavirus lockdown in China, the number of merchants on the Taobao livestreaming platform increased by 719%.
My commentary: The livestreaming wars are heating up in China, with multiple consumer and e-commerce platforms developing their own capabilities. The engagement numbers this year have been mind-boggling. As mentioned by a source referenced in the article, during the height of the pandemic in China, users spent an average of 120 minutes per day watching livestreams on Douyin compared to 89 minutes watching other forms of content. Similarly on Bilibili, users watched 190 minutes of livestreaming per day compared to 105 minutes of other video content. For the sake of benchmarking, it's worth noting that the average TikTok user spent about 45 minutes a day on the app in 2019. These engagement figures suggest that livestreaming users are more invested in the content they're viewing, and by virtue of that, more valuable to merchants that are looking to sell to them. It comes as no surprise then that when nearly a thousand brands chose to livestream through WeChat Mini Programs for International Women's Day earlier this year, WeChat's social commerce traffic increased by 83%.
NBC News — Everything you need to know about Pinduoduo, the fast-growing rival to Alibaba and JD in China [Apr 21, 2020 | Arjun Kharpal]
Co-founded by former Google employee Colin Huang in 2015, Pinduoduo (or "PDD") is the largest interactive e-commerce platform in China and in the world. It is the second-largest online marketplace in China by number of users and number of orders. The e-commerce firm is growing faster than major rivals Alibaba and JD.com and gaining share quickly.
How it works: Behind PDD's success is a "social shopping" model that encourages users to share links to items they purchase with friends and participate in group buying. When a user selects an item on PDD, they can choose to participate in group buying. The more people that join in, the lower the price of the item goes. This encourages buyers to share links to the item they are buying with friends and family, or over social media.
My commentary: I love PDD as a case study for community-driven commerce given its emphasis on group buying. Although group buying has already been done in North America (Groupon, anyone?), PDD breathes new life into it with its interactive features (i.e. livestreaming and social media integrations). The formula is working as noted in the company's Q3 2020 earnings release. PDD posted third quarter revenue of RMB 14.2 billion ($2.1 billion), climbing 89% YoY from RMB 7.5 billion in the same quarter of 2019. PDD's annual active buyers rose 36% YoY to 731 million, representing a net add of 48 million from Q2. The user base is on par with rival Alibaba, which added 15 million to reported 757 million annual active buyers in the quarter ended September.
Forbes — Live Streaming Drives $6 Billion USD In Sales During The 11.11 Global Shopping Festival [Nov 16, 2020 | Lauren Hallanan]
According to a report from Alibaba's Taobao Live platform, the total GMV driven by livestreaming during the 2020 11.11 shopping holiday (a.k.a. the festival leading up to Singles' Day) grew over 100% YoY. In 2019, livestreaming accounted for nearly RMB 20 billion or $3 billion of total sales.
The report also revealed that approximately 300 million Taobao users watched livestreams during the 11.11 sales period from November 1st through November 11th, and nearly 500 livestreaming channels reached RMB 10 million ($1.5 million) in sales.
My commentary: 😲 — as if these numbers aren't crazy enough, Alibaba's two top-performing livestreaming influencers, Austin Li and Viya, generated over RMB 1 billion ($149.4 million) in non-refundable pre-sales deposits on October 21, during the first day of the 11.11 pre-sale period. There are U.S.-based influencers with brands that struggle to generate that kind of volume over the course of an entire year! It's worth noting that there's a lot of talk around some Chinese livestreamers using fake traffic to drive up engagement numbers. But people have been buying fake followers for their social media accounts for ages, so what's new?
The Information — Benchmark Wins Deal for Live-Shopping App Popshop at $100 Million Valuation [Nov 12, 2020 | Kate Clark & Alex Heath]
Silicon Valley's top venture capital funds faced off recently for an equity stake in a nascent social media app called Popshop Live. It's a livestreaming app that enables individuals and businesses to sell products such as comic books and DIY crafts directly to customers.
According to the article, the L.A.–based startup raised Series A funding at a pre-money valuation of approximately $100 million. Benchmark beat out rivals (including Andreessen Horowitz and Lightspeed Venture Partners) to lead the round.
My commentary: It's possible that the pandemic has delivered the perfect storm to help livestreaming take off in North America. With Popshop Live having announced its seed deal just back in July, it must be doing something right to invite this level of competition for a big round of funding from some of the best investors in the world. I've played around with the app and like the experience, although you can currently only sell items if you're based in the U.S. Between apps such as Popshop Live and ShopShops, I think we're at the beginning of the livestream trend in North America. Perhaps the big tech firms beat out these emerging startups to own the market, considering they already have a majority of web traffic running through their sites. But considering merchants wouldn't want to get tied down to just one platform anyways for their livestreaming needs, we certainly can't discount the potential of young new companies bringing a fresh approach to the market.
Shop virtually with us at Community Commons for our first day of #8DaysofGiving! This new space brings together 16 local small businesses, all of which have been affected by the global pandemic. Tune in now to join the giving fun on @popshop_live. Details: https://t.co/4cnlpByqLz pic.twitter.com/12O2fF0zN6

— Mall of America (@mallofamerica) November 23, 2020
💰 Funding
This week's funding update is exciting because it includes Gatik — the first deal I had the chance to work on through Wittington Ventures. If you're interested in procuring their technology, let me know. 🙂
Forter, a New York-based e-commerce fraud prevention company, raised $125 million in Series E funding. Bessemer Venture Partners, Felix Capital and Itai Tsiddon co-led.
Loadsmart, a New York-based digital freight brokerage, raised $90 million in Series C funding. BlackRock led.
Gatik, a developer of autonomous box trucks for short-haul logistics, raised $25 million in Series A funding. Wittington Ventures and Innovation Endeavors co-led.
Enjoy the article? Be the first to hear our insights.