No. 14: Weekly Edit
Point-of-sale lending is having a moment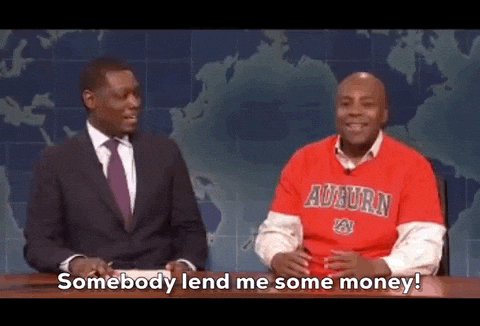 PayBright — a Toronto-based point-of-sale (PoS) lending company — is set to be acquired by its U.S.-based counterpart Affirm for $340 million, according to a press release issued by the company last week. PayBright was the first business in Canada to launch instant consumer financing for e-commerce purchases. As Affirm plans to go public before year-end (as per its recent S-1 filing with the U.S. Securities and Exchange Commission), the company's acquisition of PayBright reflects a clear desire and path to owning the rapidly growing North American market for PoS financing.
A 2019 report by McKinsey & Company states that PoS lending represents the fastest growing subsegment of the overall unsecured lending market in the U.S. The total U.S. outstanding balances originated through PoS instalment lending solutions stood at $94 billion in 2018 — up from $49 billion in 2015 — and was projected to increase to $162 billion in 2021 at a CAGR of 20%. These numbers don't take into account the additional push the PoS lending market has received from the pandemic in 2020, which has driven up demand for e-commerce while simultaneously putting pressure on people's incomes and wallets — a perfect storm. It's safe to say that in light of the pandemic, the underlying shift in consumer awareness around PoS lending is here to stay and the secular tailwinds are poised for continued acceleration. 
For this week I've rounded up some interesting reports and articles that go deeper on facts and trends related to PoS lending, and what brands and merchants must consider when they're contemplating partnerships with companies in this sector. 
Let's get started. 
🗞️ News
McKinsey & Company — US lending at point of sale: The next frontier of growth [Nov 4, 2019 | Puneet Dikshit, Diana Goldshtein, and Udai Kaura]
This is a great read that highlights the growth in unsecured lending volumes in the U.S., which are at all-time highs due to improving eligibility rates, enhanced awareness and access, and continued investments in new lending models and start-ups.

 

The report describes and lists four key factors as having the biggest impact on the acceleration of PoS lending in the U.S.:

 
Shifts in consumer and merchant awareness and preferences: As mentioned, PoS lending is the fastest growing subsegment of the unsecured lending market. Convenience, broadening acceptance, and disenchantment with credit cards are all driving forces.

 

Broadening market share in smaller ticket purchases and higher prime segment: PoS loans less than $500, which were estimated to total $8-$10 billion in 2019, were growing at rates exceeding 40-50%. This growth has been driven by tech-enabled lenders that are displacing credit card spending (i.e. Afterpay, Klarna, and Sezzle), and making it easy for purchasers to afford $200-$300 purchases over a four to six week instalment period.
Increasing competition: At the time of the report being published, around 50-60% of loans originated at PoS are either partially or entirely subsidized by the merchant. The authors note that as merchants become more willing to bear interest costs, lenders are experimenting with new pricing models.
More important role for integration of POS financing into the pre-purchase phase of the customer journey: I wasn't surprised to read that around 75% of consumers who finance large-ticket purchases decide to do so early in the purchase journey. As such, the authors suggest that embedding PoS lending earlier and more directly in the consumer's purchase journey can increase conversions by 2-3x for merchants.
The report also highlights a mix of five business models that lenders traditionally explore to get into PoS lending.

 Worth understanding to appreciate the incentives that drive lender behaviour. 
Forbes — Options For Retailers Considering Point-Of-Sale Financing To Win And Keep Customers [Sep 11, 2020 | Elena Ionenko]
When contemplating the different ways in which to activate PoS lending, brands and retailers can choose between a third-party lender, or engage a white-label in-house option provided by a lending-technology specialist. According to the author of the article, the right approach depends on the business, and she provides an overview of the advantages and disadvantages of each option.
Approach 1 — third-party lender: The advantages of working with an external lender is that there's no waiting for the purchase amount, since the loan settlement is between the consumer and the third-party. This approach also gives merchants the ability to remain ignorant of credit underwriting, and bear no credit risk. On the flip side, merchants can't influence the lending partner's underwriting criteria, and can experience higher customer conversion drop-off rates due to onerous application forms. Partnering with third-parties can also lead to missing out on acquiring valuable customer data that can be used to improve on the customer experience and brand loyalty.
Approach 2 — in-house option enabled by tech: The advantage of taking an in-house approach is maintaining ownership of the customer relationship, and consequently client data. Merchants can set their own underwriting rules while saving on third-party transaction fees that would otherwise be payable to a third-party lender. There's also the prospect of higher conversion rates during e-commerce check-out due to a seamless integration of services. With respect to disadvantages, through this approach merchants have to invest in an in-house credit team, and the payment in full for purchases are deferred until loans are retired.
My commentary: It's worth noting that a lot of the new-age PoS lending startups have done a great job of integrating their services with a merchant's digital commerce experience, so there's not as much of a risk to customer conversion rates if using one of their services. For example, if you test Affirm's integration with Peleton, you'll notice the process to get qualified for a loan isn't disruptive to the e-commerce experience. But when working with these lending partners as a merchant, you still have to deal with the issues of relinquishing control of customer data and being subject to merchant fees.
This space is heating up!
The articles listed below reference big moves being made by banks and established financial technology companies to get in on the PoS lending craze. As noted by the first Forbes article linked below, the online point of sale financing market has millions of American customers so far (Afterpay and Affirm each have 5.6 million users, Klarna has 9 million users, and Sezzle has ~1 million users). With big numbers like these, it's no surprise that more companies are swooping in to grab a piece of the pie. 
Of all the banks and tech companies getting into the space, PayPal's entry is noteworthy given its vast payment network. Because of its scale, PayPal can afford to undercut the competition on fees. Where insurgents such as AfterPay and Affirm charge merchants a percentage of transactions — and/or customers a percentage-based interest fee — PayPal plans to charge only a $10 late payment fee.
💰 Funding
It's been a busy week with startups announcing funding rounds before the end of the year:
Enjoy the article? Be the first to hear our insights.