No. 2: Weekly Edit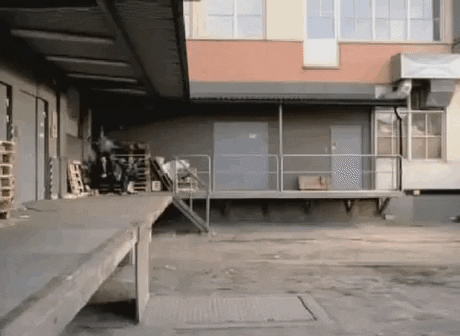 Not surprised to learn this week that delivery services startups are going to start moving non-food inventory. The pandemic continues to catalyze years of advancements in e-commerce supply chains in a very short window of time — now is the time to branch out. Also enjoyed reading two other interesting articles on Shopify and Starbucks.
Let's get started.
🗞️ News
Modern Retail — Why delivery services are increasingly expanding into non-food categories [Jul 23, 2020 | Gabriela Barkho]
DoorDash announced a pilot program with Walgreens to deliver over-the-counter medications and essential products, which it's starting to test in Chicago, Denver, and Atlanta.
Since their inception, most third party delivery apps have never been profitable, prompting the venture capital-backed companies to subsidize restaurant order fulfillment. Diversifying offerings is an attempt to get closer to profitability by gaining more market share and widening margins.
As noted by the author, the aggressive move toward non-food categories has been in the works for many of the delivery companies. Batching local orders, especially non-timely ones (unlike hot meals), is the next logical step in reducing variable costs throughout each trip.
Maker — Shopify Saved Main Street. Next Stop: Taking On Amazon [Jul 22, 2020 | David H. Freedman]
It comes as no surprise that the COVID-19 pandemic has forced many businesses to move online. And companies such as Shopify have been welcoming these businesses with open arms. Shopify powers over 1 million merchants today — from startups such as Allbirds and Bombas to big brands such as Heinz and Nescafe.
As noted by the author, there is currently no end in sight to the pandemic's effect on indie retailers. Hopes of smoothly reopening millions of U.S. businesses were dashed in June and into July by soaring infection rates that have been leading to more and more about-faces in state and local policies. All of this also suggests there is also no end in sight for the continued Shopify surge. Case in point: Shopify's stock price has more than tripled since mid-March.
My comments: While supporting OMERS Ventures' Series C investment in the company during my time at the firm, it was evident to our team that Shopify was leveraging and accelerating massive secular growth trends unfolding in commerce. One trend that wasn't entirely clear at the time, but is arguably the most foundational to Shopify's success, is the rise of digitally native vertical brands (DNVBs). Given the continued momentum behind Shopify and DNVBs, I'm tracking a variety of other second-order effects that will influence the ecosystem over the next three to five years.
CNBC — Starbucks unveils new ways for loyalty program members to pay as coronavirus weighs on sales [Jul 21, 2020 | Amelia Lucas]
Starbucks is upping its loyalty game. The company is introducing new features that allow customers to link their credit or debit cards or PayPal accounts to pay within the app. Previously Starbucks Rewards has only accepted preloaded gift cards as payment.
As noted by the author, the changes were unveiled as many restaurants and retailers assess the best ways to drive contact-free payment to reduce the risk of spreading the coronavirus. Mastercard reported a 40% increase in contactless payments, like tap-to-pay and mobile pay, during the first quarter.
Starbucks has reported an increase in revenue from its loyalty programs during the pandemic; in the last week of May, 48% of U.S. sales were generated from Starbucks Rewards members, up 9% from the end of Q1. The U.S. has 19.4 million active members.
💰 Funding
Enjoy the article? Be the first to hear our insights.