No. 4: Weekly Edit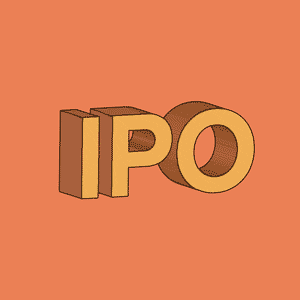 It was an exciting week for investors with the IPO of BigCommerce, and more public SaaS/cloud earnings rolling in. Shopify's blowout second quarter results likely contributed to the winds behind $BIGC's sails on its first day of trading, which saw the stock price surge well over 200% relative to the IPO pricing at one point.
Tech stocks are undoubtedly having their moment due to the pandemic. But some experts are suggesting that multiples are stretching well beyond their historical averages. And the prospect of a vaccine/recovery, the upcoming U.S. presidential election, and ongoing tensions between the U.S. and China (which have put big tech names such as TikTok front and centre) are all contributing to an uncertain macroeconomic and geopolitical backdrop in the coming months. It's a very interesting time to be investing!
Let's get started.
🗞️ News
TechCrunch — Shopify rival BigCommerce surges 292% in first day of trading as investor demand in e-commerce remains strong [Aug 5, 2020 | Matthew Fox]
$BIGC surged as much as 292% in its first day of trading. The Austin, Texas-based company and existing stockholders sold a total of 9 million shares to the public, raising $216 million for the company.
Shares opened for trading at $67.84, and rose to $79.40 within three minutes before being halted for volatility.
My comments: Hot IPOs have always been known to stir up mayhem among the investors that decide to chase them. See below for a chart that helps provide a sanity check on $BIGC's pricing, courtesy of Jamin Ball.
BigCommerce opened up at ~$75, after pricing last night at $24. It's worth roughly $5.6B with a >30x NTM revenue multiple. For a company growing 26% historically seems rich$BIGC pic.twitter.com/0fiQnGdpmJ

— Jamin Ball (@jaminball) August 5, 2020
Vogue Business — Ralph Lauren thinks people want to shop their Bitmoji [Aug 6, 2020 | Maghan McDowell]
Ralph Lauren is partnering with Snap to create 12 digital pieces designed to be worn on Bitmoji, and bought in real life.
As noted by the author: "Apps and platforms that let people interact with fashion have reported surging usage in 2020, largely due to people spending more time on mobile devices amid the pandemic, particularly Gen Z. It's an opportunity that Snapchat is harnessing to commercialize its technology while allowing fashion brands to leverage the engaged younger audience."
My comments: Virtual fashion, although nascent, is poised for a breakout moment as it continues to be popularized by e-gaming and other virtual communities. I spoke to Gayle MacDonald of The Globe & Mail about this back in February. Feel free to check out more of my thoughts here.
Modern Retail — The Netflix effect: DTC brand Italic tacks to memberships as a path to sustainability [Aug 5, 2020 | Gabriela Barkho]
Italic is a new shop for luxury clothing, shoes, bags, and accessories that are made by the same manufacturers as high-end brands.
After flirting with annual subscriptions, the company has now adopted a membership model in the same vain as Costco and Amazon.
In addition to Italic's focus on affordable luxury, a category less susceptible to demand shocks during recessionary periods, the company's pivot towards a membership model is expected to help bolster customer loyalty and stabilize revenue streams.
The New York Times — Can't Afford a Birkin Bag or a Racehorse? You Can Invest in One [Jul 31, 2020 | Paul Sullivan]
Apps such as Rally Rd help everyday people purchase ownership stakes in collectible items — from Birkin bags to Ferraris. Investors can't use the items, and any potential gains through the investments are realized once the owner decides to sell the collectible.
Demand for fractional ownership in collectibles has spiked during the pandemic, not unlike fractional ownership of stocks among the Robinhood investor class. But this type of investing comes with its own risks, from high fees and illiquidity, to imperfect methods of ascribing value.
My comments: I love the spirit behind an app like Rally Rd that flips the meaning of the word ownership on its head, and turns dedicated fans into investors. As disparate communities of dedicated fans homogenize around certain products and influencers, there is an opportunity to engage these fans at a much deeper level by having them participate in the financial success of the underlying asset.
💰 Funding
Smalls, a New York-based cat food DTC brand, raised $9 million in Series A funding. Left Lane Capital led.
Cashdrop, a Chicago-based contactless commerce platform for small biz owners, raised $2.7 million in seed funding. Harlem Capital led.
Approve.com, an Israeli enterprise procurement platform, raised $5 million in seed funding. Aleph led.
Enjoy the article? Be the first to hear our insights.