No. 5: Weekly Edit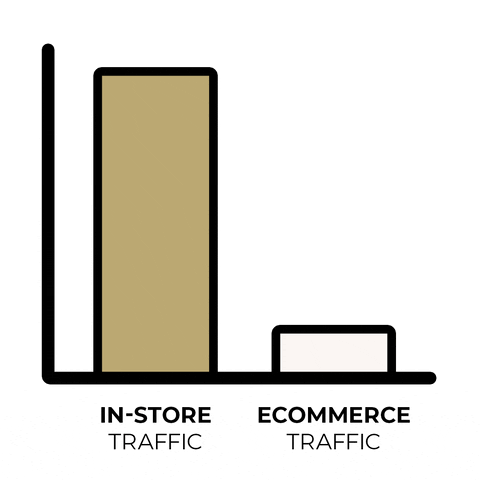 There was a lot of chatter this week around Amazon reportedly considering malls as potential fulfillment centres. As retail foot traffic in malls has declined over the past few years (largely due to the rise of e-commerce), mall owners have been actively thinking about how to repurpose free space for other commercial uses. Facilitating e-commerce fulfillment is a natural evolution for landlords. If you've been paying close attention, you'll have noticed that some landlords have already begun to lay the foundation for a future in logistics through direct investments in major companies within the sector.
Let's get started.
🗞️ News
The Verge — Amazon reportedly considering mall space for fulfillment centres [Aug 9, 2020 | Kim Lyons]
Amazon is reportedly in talks with Simon Property group to use vacant space in their malls for fulfillment purposes.
As noted by the author: "Simon is the biggest mall owner in the U.S., and looking to fill empty retail spaces, particularly those left behind by former anchor tenants like Sears and JCPenney. Having its fulfillment centre warehouses closer to residential areas would help Amazon make deliveries more quickly."
It's not yet clear how much space Amazon is looking to source, or what the nature of the commercial agreement would look like.
Amazon has been in talks with the biggest U.S. mall owner to turn some Sears and J.C. Penney stores into fulfillment centers, people familiar with the matter said https://t.co/QiywJ2Nvh6

— The Wall Street Journal (@WSJ) August 9, 2020
Vogue Business — The beauty trends customers are buying during Covid-19 [Aug 12, 2020 | Jessica Schiffer]
The article breaks down new data from Spate, which indicates that four key beauty trends have emerged during the pandemic: at-home beauty tools, haircare products meant to preserve colour, serums, and blue light-blocking skincare.
With salons and parlours closed due to the pandemic, consumers are adding more steps to their beauty routines at home at a fraction of the cost. The special attention being paid to blue light-blocking skincare products is a result of the extra time people are spending in front of digital screens.
Axios — Adobe: E-commerce growth slows as stores reopen [Aug 11, 2020 | Ina Fried]
According to new data by Adobe, although e-commerce sales in the U.S. are still much higher year-over-year, growth began to soften in July.
As noted by the author, U.S. online shopping in July totalled $66.3 billion, up 55% from a year ago — but lower than the bump in June, when spending was $73.2 billion (up 76% year-over-year).
According to Adobe, e-commerce's retraction from record highs in July is due to spending levels dropping as households tightened their belts due to falling employment levels, and looming cutbacks in unemployment benefits.
💰 Funding
Enjoy the article? Be the first to hear our insights.