No. 6: Weekly Edit
Say hello to the next-normal consumer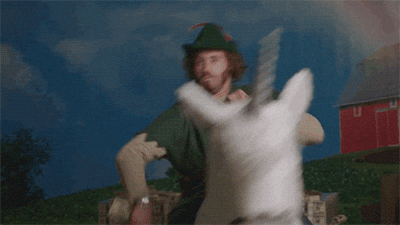 I'm really pleased by the response to the 2020 ecosystem map that I prepared for Canada's digital commerce sector. As always, I missed a few names and logos. Hard not to when you're dealing with hundreds of companies! Thanks to everyone who took a look and provided valuable feedback. I really appreciate it.
In other news I came across interesting commentary from McKinsey on who the "next-normal" consumer is. I, like everyone else, have noticed quite a few changes in my own behaviours on a day-to-day basis as a result of the pandemic. If I was a merchant, I'd certainly be spending a lot of my time right now thinking about how to cater to this new "next-normal" consumer.
Let's get started.
🗞️ News
McKinsey — Meet the next-normal consumer [Aug 17, 2020 | Various Authors]
The current period of contagion, self-isolation, and economic uncertainty will change the way consumers behave, both temporarily and permanently. The following statistics stand out (direct excerpts from the article):

Work: Zoom's daily user base grew from ten million people to 200 million in three months, and Slack's paying customers have doubled. At the same time, there has been an enormous rise in unemployment, which is expected to reach approximately 15% when 2020's third-quarter results for the U.S. are complete.
Home: Over the months of social isolation, consumers' net intent to take part in a variety of activities in the home has shifted, with an increase of 54% for cooking, 30% to 40% points for at-home entertainment, and 22% for home improvement. Similar shifts were seen across the globe.
Shopping: After years of growth, out-of-home consumption has almost disappeared; many of us have stopped going to stores entirely. In many markets the surge in e-commerce has compressed the equivalent of several years of growth into just a few months.

As summarized by the authors, the key for any business is to recognize that consumption is shrinking, shopping baskets are looking different, and consumers are changing how they access information.
Glossy — With excess inventory piled up, brands are seeking out new ways to move product [Aug 17, 2020 | Danny Parisi]
The pandemic is forcing some brands and retailers to think inventively about what to do with excess inventory due to cancelled orders, especially considering that various wholesale channels are currently experiencing lower order volumes and lower prices.
A few strategies are being adopted by merchants to address the challenge: shipping products to resale platforms (i.e. ShopWorn), inking deals with marketplaces (i.e. Farfetch), and pursuing off-price retailers who have been benefiting from the influx in excess inventory (i.e. TJ Maxx).
The author also notes new platforms such as LostStock that are attempting to solve the excess inventory problem with a DTC subscription approach.
💰 Funding
Enjoy the article? Be the first to hear our insights.