No. 7: Weekly Edit
Retail as a form of media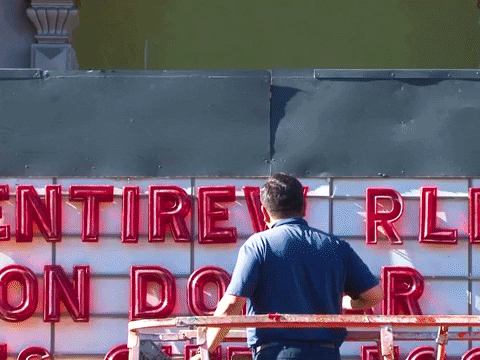 Before the pandemic struck, I had been spending a lot of time thinking about the future of retail as a form of media. In other words, is retail space — be it online or in-store — becoming an "ad unit" that a merchant pays for to garner impressions among potential customers? A big implication of this could be that the wholesale model eventually becomes disrupted, with retailers perhaps choosing to charge fees for featuring brands vs. buying from them and then reselling the inventory at a margin.
The question warrants pondering considering that major retailers are investing heavily in their digital ad networks. We are also seeing the rise of media-driven retail startups such as Pop Up Grocer, Neighborhood Goods, and Naked Retail, which are turning physical stores into offline marketing channels for DTC brands. I'm thinking about all of this again, as I came across an interesting piece in Forbes that suggests retail media is the new "ad tech".
Let's get started.
🗞️ News
Forbes — Retail Media: The New Ad Tech And The New Mall [Aug 12, 2020 | Andrea Wasserman]
Retailers are increasing their investments in commerce ad networks that provide brands with new opportunities for placement on e-commerce sites, and consumers with an online-shopping experience that is more conducive to being in a mall — where they can browse and get inspired by products that fit their buying intentions.
These commerce ad networks are not the same as those that would feed you traditional banner ads for sneaker if you were searching for one on a marketplace. The intention of this new commerce ad network is to contextually suggest alternatives as part of an organic search conducted by the consumer — the goal isn't to have the customer feel as though they are being marketed to.
Direct quote: "Geoffroy Martin, EVP and General Manager of the Growth Portfolio at Criteo, an advertising platform, describes this new form of media as a 'win-win-win' that allows retailers to monetize traffic they've already invested in acquiring; brands not only to drive sales but to gain visibility into engagement metrics since retailers will share first-party data with them; and, consumers to see organic search results that are augmented by additional and relevant product listings."
Axios — A quantum leap for e-commerce [Aug 22, 2020 | Bryan Walsh]
This is crazy: During the second quarter of 2020, U.S. e-commerce spend grew as much in three months as it had over the past five years combined (as a share of total retail sales). 😲
The pandemic and lockdown significantly accelerated the rise of online commerce, compressing years of projected growth into a few months.https://t.co/MT8sqx3qpZ

— Axios (@axios) August 22, 2020
Modern Retail — Retailers are racing to turn stores into fulfillment hubs [Aug 27, 2020 | Anna Hensel]
Shouldn't come as any surprise that retailers are experimenting with stores as micro-fulfillment centres (MFCs) to accelerate their delivery capabilities. More stores as MFCs means more touch-points in a hub-and-spoke model to enable faster fulfillment.
As noted by the author, delivery services companies such as FedEx and UPS continue to struggle with unprecedented demand. Retailers that can ship out orders from their own stores, which may be closer to many customers than fulfillment centres, will be the ones in a better position to keep up with the upcoming holiday demand.
It's not easy to turn stores into MFCs. It requires changes to store design and installing dark stores on the premise. However there's a whole category of new startups such as Fabric that are helping retail incumbents to acquire this capability. I'll be writing more about this area in due course, so stay tuned.
💰 Funding
XYZ Robotics, a sorting robots maker with offices in China and Boston, raised $17 million in Series A funding. Investors include Source Code Capital, Gaorong Capital, and Morningside Capital.
Fox Robotics, an Austin, Texas-based developer of robotic forklifts, raised $9 million in Series A funding. Menlo Ventures

led.
Enjoy the article? Be the first to hear our insights.