No. 8: Weekly Edit
Influencer-backed brands are heating up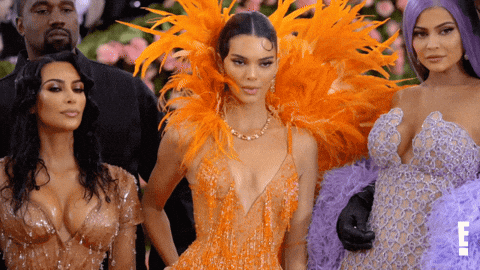 I'm extremely bullish on consumer brands that are backed by mega influencers. From Rihanna's Fenty to Kylie Jenner's Kylie Cosmetics, we are witnessing a golden era for brands that are founded by celebrities who are rewriting the rules of popular culture.
What's there not to love about the economics? Mega influencers have an insane number of fans and followers on social media. The biggest challenge regular brands face is maintaining sustainable customer acquisition costs (CAC) relative to their margins. But as a celebrity with over 100 million followers on Instagram, that issue is taken out of the equation. For Rihanna to convert even 10% of her fanbase into paying customers means that she is sitting on a potentially massive business. She doesn't need to invest millions of dollars in net new marketing. She just needs to be her. And being her has netted her a business — in the form of Fenty — that has done record sales and is reportedly worth north of $3 billion.
Given the economic potential behind influencer-backed brands, it comes as no surprise that Selena Gomez entered the arena this week with the launch of her brand Rare Beauty.
Let's get started.
🗞️ News
The Cut — Selena Gomez Wants to Talk About Beauty and Mental Health [Sep 3, 2020 | Kathleen Hou]
Selena Gomez is launching a new socially conscious beauty brand called Rare Beauty. Given the artist's history with mental health issues, she has chosen to align her brand to relevant causes. As noted by the author, "one percent of the brand's beauty sales will benefit the newly created Rare Impact Fund, with the goal to raise $100 million over the next ten years to directly benefit 'mental health services, with a focus on underserved communities.'"
The launch of the brand is timed alongside the release of a new song by K-pop girl group BLACKPINK, which features Gomez. The video on YouTube has already racked up over 180 million views in a matter of days.
Given Gomez's existing reach as a top-charting pop musician and one of the most followed influencers on Instagram, it won't require much of her fanbase to convert for her to be at the helm of a multi-million dollar beauty venture.
Drum roll for the moment you've all been waiting for…. 🥁 Rare Beauty has officially LAUNCHED & WE'RE LIVE!! 🎉  Comment below which product you're most excited to try!

Available now only @Sephora and https://t.co/6hRAd9plXh pic.twitter.com/DFdg4q5cV2

— Rare Beauty (@rarebeauty) September 3, 2020
Complex — Former Adidas Yeezy GM Jon Wexler Is Joining Shopify [Sep 2, 2020 | Brendan Dunne]
Speaking of the rise of influencer brands, Jon Wexler — formerly GM of YEEZY at Adidas — is joining Shopify as VP of their creator and influencer program.
This is a big move for Shopify, and suggests that the company is looking to be more than a software provider for the world's biggest celebrities. Why power just the online stores when you can help an A-lister across all parts of the commerce value chain? Shopify's successful partnership with Kylie Jenner has likely attracted a considerable amount of interest from influencers to partner with the company on launching new ventures. And someone like Wexler has the know-how and expertise to turn an idea into a billion dollar consumer brand. He was behind Kanye's iconic YEEZY brand, after all.
My hunch is that Wexler will be to Shopify what Eva Chen is to Instagram, and Derek Blasberg is to YouTube.
Modern Retail — TikTok's new partnership hints at commerce ambitions [Sep 3, 2020 | Cale Guthrie Weissman]
Keeping up with our theme of the week around influencer brands, TikTok continues to push ahead with new commerce programs.
The app announced a partnership with the commerce platform Teespring. The two companies will work together to create an integration that allows TikTok creators to sell merchandise on the app.
The Teespring partnership shows TikTok is taking commerce more seriously and creating avenues for content to make money beyond the help of ads on videos. As noted by the article: "Teespring has over 400,000 creators; they use the company to build out a personalized merchandise line that is then linked out to social platforms like YouTube and Facebook. On YouTube, for example, creators have a Teespring product shelf on videos that links out to their branded marketplace."
My take: Software tools and strategic partnerships that help content creators to launch brands on social platforms such as TikTok and Instagram are poised for considerable growth. These creators want to branch out and do more than just produce videos, because not framing a fanbase for anything more than views means leaving serious money on the table.
💰 Funding
Enjoy the article? Be the first to hear our insights.