No. 9: Weekly Edit
DTC brands are ditching the "grow-at-all-costs" playbook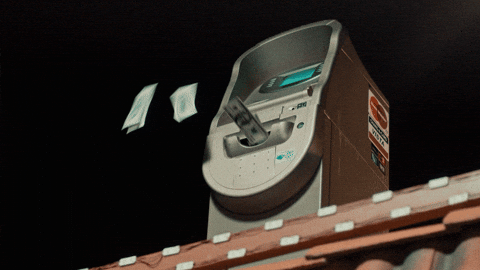 There has been a lot of talk lately about the momentum behind DTC brands as a result of the pandemic. Simultaneously, we're also starting to hear more discussions around where the fault lines are starting to emerge in the DTC model overall. The discourse in retail media and DTC communities in general would suggest that the "grow-at-all-costs playbook" is beginning to raise eyebrows, and forcing both DTC founders and investors to think about new strategies to ensure long-term survival. From placing a greater focus on customer retention and experimenting with discount promotions, everything is on the table now.
Let's get started.
🗞️ News
Builtin — The DTC Party's Over. What Happens Next? [Sep 4, 2020 | Hal Koss]
The author suggests that the new crop of DTC brands are placing a renewed emphasis on profitability, after considering the extreme spending habits of their predecessors and the prognosis that led to, from sudden shutdowns and stuttered expansions, to underwhelming IPOs caused by high burn rates and inefficient unit economics.
I agree with the author's assessment that the original generation of DTC brands had it easier, with online advertising dollars going a longer way. Spend on paid customer acquisition channels wasn't nearly as saturated then as it is today, and so brands had a real shot of building massive communities of customers and attracting venture capital funding against the momentum.
It's a different story now for brands though. Between the high cost of acquiring customers profitably, and the growing costs of shipping and fulfillment, DTC brands would be wise to consider scaling back any spending on paid social if there isn't a realistic payback period in sight. In addition, brands should seriously consider investing in vertical integration and an omni-channel presence (i.e. physical stores in addition to an online presence), as these efforts can help reduce the cost of production and fulfillment, and thus drive better unit economics.
DTC retailers are finally focusing on unit economics from Day 1: https://t.co/QF2JpwYR1p. But until they can do those calculations properly (and investors can truly hold them accountable) it's just talk. @thetaequity is bringing the rigor and transparency that's required here.

— Peter Fader (@faderp) September 7, 2020
Modern Retail — After record sales, DTC startups are focusing on retention [Sep 4, 2020 | Anna Hensel]
It's arguable that if there was a time to double down on paid social, it would have been during the first wave of the pandemic. Many DTC brands experienced an unprecedented surge in demand as customers shopped online. Many brands are now thinking about retaining those customers.
The author highlights a few key strategies being deployed by brands to bolster their retention efforts:

Having product and merchandising teams rethink assortments
Subscriptions and membership programs (which we have talked about before)
Word-of-mouth customer referrals and advocacy
💰 Funding
Enjoy the article? Be the first to hear our insights.