Edit No. 15: What can be inferred from Poshmark's S-1 filing?
The company is set to go public with some wind behind its back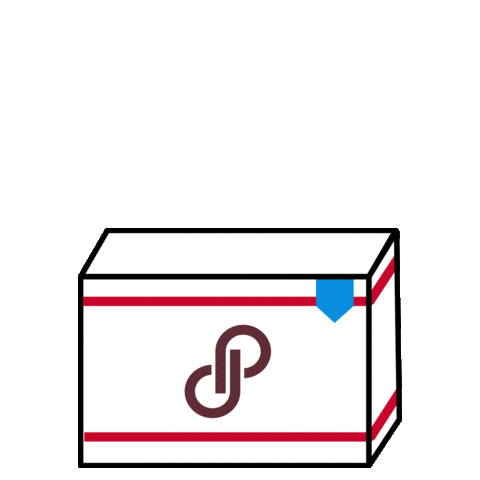 The tech IPO window is apparently still wide open, and the latest name trying to push through it is Poshmark (click here to see the company's S-1 filing with the SEC). Poshmark is a large social marketplace for fashion where anyone can buy, sell, and share their style with others. It makes money by taking a cut of the transactions done through its platform, and has facilitated over 130 million purchases since being founded in 2011.
There's a lot of hype around the company given its social commerce bend and expertise in resale (or "re-commerce"). These elements of the business have proven to be extremely potent in light of the pandemic, with COVID-19 having acted as an accelerant for Poshmark's core value propositions. After all, the negative economic effects of the pandemic have forced budget conscious consumers to seek new channels through which to access marked down goods, while pushing everyday entrepreneurs to consider new ways to generate an income due to the high unemployment environment. COVID-19 has also forced consumers to seek human connection and interactivity in the digital world. Poshmark is an answer to all of these new realities — bargain hungry buyers can shop other people's closets on the marketplace, while accompanied by the typical interactive bells and whistles you'd expect to find on a social media platform. 
The numbers in Poshmark's S-1 filing allude to 2020 being a good year for the company. Although revenue growth rates have come down over the last few years, Poshmark posted a net profit (from operations) of $21.8 million in the nine-month period ending September 30, 2020. This is in comparison to a net loss of $14.5 million in 2018, which swelled to $48.7 million in 2019. The recent profitability can (in part) be attributed to Poshmark's marketing expenses falling sharply in the first nine months of 2020 — the pandemic-induced pull to e-commerce has meant that the company is spending less to attract buyers and sellers.
So what specifically makes Poshmark exciting for buyers, sellers, and (potentially) investors? In terms of buyers, they can discover trendy pre-loved products across a variety of categories on the marketplace — from a $20 casual dress to a $1,000 luxury handbag — at a fraction of the retail price. Poshmark also covers categories such as furniture and homeware, but it's worth noting that the average order value in 2019 was $33. Buyers can also grow their personal networks on the marketplace, driving positive social feedback, long-term engagement, and repeat purchases. Through Likes, Posh Parties, conversations, styling "Bundles," and negotiations, Poshmark has also brought the benefits of the real-world shopping experience online.  
In terms of sellers, Poshmark makes it simple and easy for them to rotate a closet or build and grow a business. As of September 30, 2020, Poshmark had 31.7 million total active users, 6.2 million active buyers, and 4.5 million active sellers (note: a user implies someone who has logged onto the marketplace in the trailing 12 months preceding the measurement date). Given Poshmark's built-in demand through an engaged community of millions of users, it's possible for sellers to build a personal brand around a large number of loyal customers. And sellers don't have to worry about figuring out logistics and fulfillment on their own — when a sale is finalized, the buyer of the product purchases a shipping label from United States Postal Service (USPS) through Poshmark. Poshmark then emails the shipping label to the seller and the seller ships the item to the buyer through USPS (in Canada the delivery partner is Canada Post).
With social media and e-commerce as its core ingredients, Poshmark seems well positioned for continued growth post-IPO. But despite the positive momentum and current relevance of the platform, there are many risks the company is poised to confront as the pandemic subsides, the economy rebounds, and more brands get into the resale game independently. More specifically, I'm asking myself:
Will a recovery drive marketing and customer acquisition costs back up as more marketplaces and brands compete for digital ads again?
Will buyers still be inclined to spend as much on pre-loved items once their financial situation improves?
Will Poshmark be able to continue competing with alternatives such as Depop, which are well capitalized and growing by catering more to the lucrative Gen Z audience?
Will Poshmark be able to survive as more brands launch their own peer-to-peer (P2P) marketplaces for customers to exchanged pre-loved goods?
The risks above are worth contemplating as they can have a significant impact on Poshmark's ability to grow sales and profitability. But through a focus on product innovation, leaning into consumer trends around sustainability, and doubling down on its ownership of the millennial demographic, Poshmark can indeed find a path to scale.
For what it's worth, I believe that the act of brands launching their own P2P marketplaces represents the biggest existential threat to Poshmark. Check out this recent article in Glossy on the subject. As merchants big and small experiment with the resale model, it is possible that more sellers opt to offload pre-loved inventory through a brand's independent P2P marketplace, as opposed to going through an open marketplace. But brands don't currently have the incentive to make influencers out of re-sellers, and lack many of the social engagement features that an open marketplace such as Poshmark offers — so the risk is still minimal. If the risk becomes greater, perhaps there's a new venture opportunity here for Poshmark to consider, where they offer a way for brands to run their resale programs through a partnership with them (as opposed to doing it alone). We've previously touched on companies such as ThredUp — an online thrift store marketplace — engaging in partnerships with brands and retailers such as Gap and Macy's to run their resale programs. Clearly the incumbents are open to this type of collaboration.
Despite the questions that are floating around in my head, one thing is for certain: P2P marketplaces and re-commerce are accelerating trends that are here to stay. And Poshmark plays directly into them. For that reason I'm excited to keep close 👀's on the company.
🗞️ News
I've curated some links to recent articles that build on the themes above:
💰 Funding
It has been a busy start to 2021 with several companies announcing funding rounds:
Enjoy the article? Be the first to hear our insights.